Welcome to the Nisqually Building– the first, all-concrete building in what was then called the Seattle Tide Lands neighborhood. The building, originally completed in 1909 was totally renovated & restored from the ground up in 2001-2004 as a result of the Nisqually earthquake, we are located in the heart of Seattle's SODO district, just SOuth of DOwntown. Completely updated with full seismic certification and high-quality building systems including heavy-duty electrical service for each unit, energy efficient double-pane wood windows, gas heating/air-conditioning, new plumbing and insulated roofing.
A huge central skylight atrium is surrounded by natural fir relight windows. The classic Seattle interior features massive exposed wooden beams & columns, heavy plank wood floors and ceilings, wood windows, fine casings and trims. The end result of an incredible amount of work by many, many talented people is truly a restored gem of Seattle's past–now beginning it's 2nd century!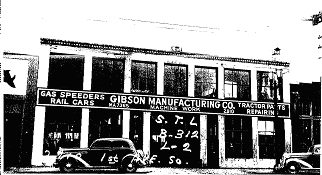 The year was 1909, the Nisqually Building was one of the first structures built on this block of 1st Ave. S. in an area that was then known as Seattle Tide Lands. Originally built for the Gibson Manufacturing Company who made what were known as "Gas Speeders". Innovative for their day, these self-propelled rail vehicles were the original "SUV" for railroads. In one end of the building came the raw materials, and out the other end went the finished Speeders–utility vehicles that could be configured like pickup trucks, buses, log carriers, flat beds, or pretty much anything you could dream up.